Serving Northwest Knoxville, Karns, Powell, Oak Ridge, Ball Camp, Hardin Valley and even Clinton.
Comfort and convenience are the hallmarks of our office operations. To ensure your convenience, below is information you need about our hours, location, appointment scheduling, insurance acceptance and billing.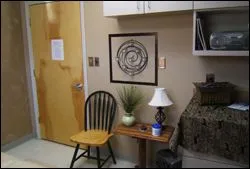 Karns Chiropractic Center
TEMPORARY ADDRESS AS OF 1/6/2023
7715 OAK RIDGE HWY IN THE MIKE GRIMES INSURANCE AGENCY
7221 Oak Ridge Highway, Ste. 100

Knoxville, TN 37931
(865) 693-5350 Office
(865) 693-5286 Fax

Insurance / Managed Care Plans Accepted:

Aetna
Blue Cross / Blue Shield
Cigna
Humana
Medicare
United Healthcare and UMR
and many more
Types of Payment Accepted
Credit Card
Visa, MC and Discover
Cash or Check
Financing is also available through Care Credit
Appointment Scheduling Details
To schedule an appointment, call our office at (865)693-5350
Emergency and After hours information
In case of an emergency, Dr. Kelley can be reached by telephone at (865)742-4807.